VOLUNTEER
Whether you're an individual or part of a church group, scout troop or corporate team, there's a place for you in our volunteer program for a day or on an ongoing basis.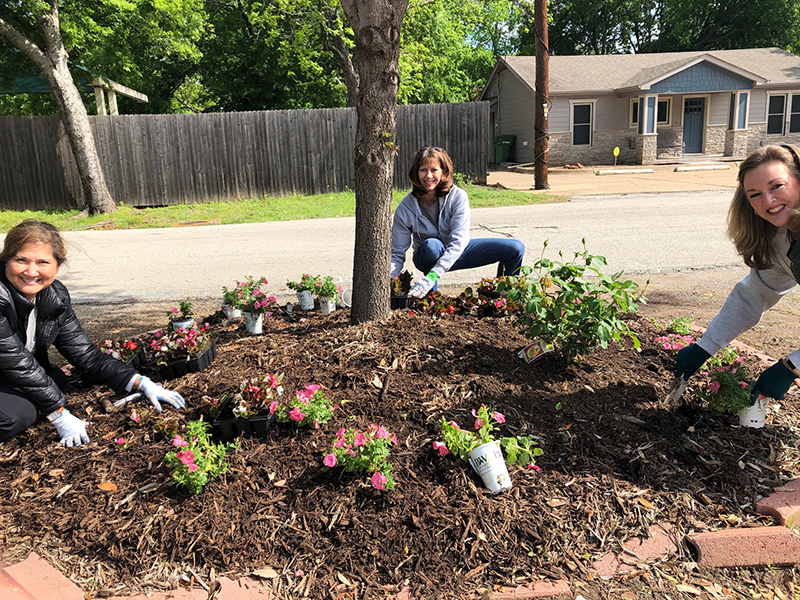 GRACE offers many types of volunteer opportunities for individuals ages 16+ that can fit into anyone's schedule. Our volunteers can get started with a simple 3-step process!
Continue reading below for more information on the types of volunteer opportunities we typically have available. For questions or more details, please contact our Volunteer Coordinator directly at volunteer@gracegrapevine.org.
HOW TO VOLUNTEER
1. SUBMIT APPLICATION
All new volunteers must submit an application prior to working with GRACE. This includes those seeking court-appointed hours (Community Service Requirement or CSR Volunteers).
2. ATTEND ORIENTATION
Next, unless you are an Eagle Scout or community group project volunteer, you will need to complete an orientation session prior to working with GRACE. Please note that our CSR (Community Service Requirement) volunteers seeking court-appointed hours will need to attend a CSR-specific session. During orientation, you will learn about the GRACE mission, all services and programs that GRACE provides to our clients, GRACE Resale and Donations, volunteer opportunities, and GRACE needs. We offer orientation sessions twice a month for all new volunteers. At present, all sessions are once again held in person.
3. WE'LL BE IN TOUCH
Finally, upon completion of your orientation and application, we will contact you with available opportunities that meet your schedule and skills.
UPCOMING ORIENTATIONS
OPPORTUNITIES & REQUIREMENTS

Standard New Volunteers
Most new individual volunteers need to begin by attending an orientation session and completing a volunteer application. Session dates and application link are available above.

Eagle Scouts / Projects
Volunteers for scout and community projects should begin by scheduling a brief planning meeting with a GRACE Staff Member. Most group projects do not require volunteer orientation completion.

CSR Volunteers
We have opportunities available for individuals who have court-appointed, attorney-appointed, or school-appointed community service.
If you are volunteering as part of Community Service Restitution (CSR) program, our community service orientation is MANDATORY before you can begin volunteering at GRACE.
CSR volunteers must bring their paperwork from the school or court to orientation, and they must be ready to commit to specific dates and times that they will volunteer.
CSR volunteers will be provided with a volunteer application during orientation.
Due to the nature of the work we do here at GRACE, we cannot provide CSR opportunities to persons with theft, burglary or fraud, violence or assault charges, or charges related to these. GRACE can now accept felony charges on a case-by-case basis, but we reserve the right to not accept some cases.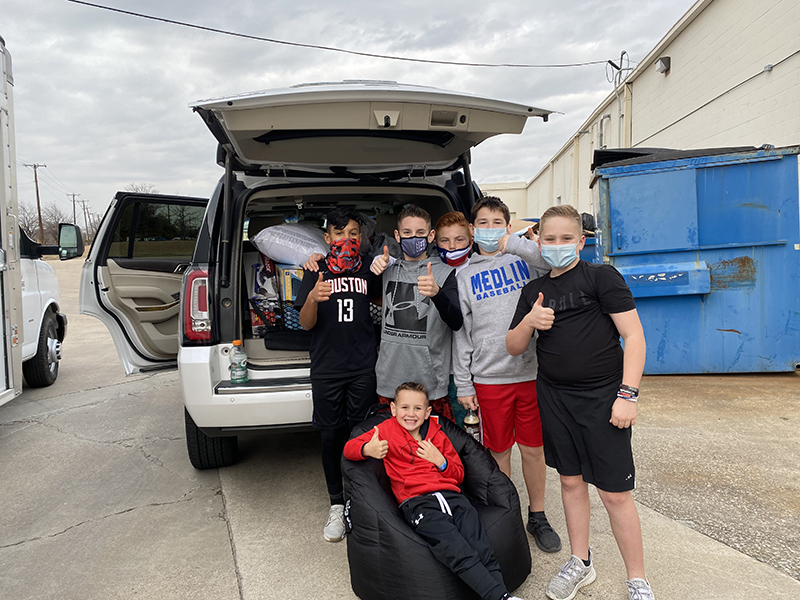 TASK DESCRIPTIONS
Administrative
Various duties in multiple departments.
Availability: Mon-Fri, 9am – 5pm, weekly
Clinic
Physicians, nurses, pharmacists, interpreters, intake and exit desk receptionists, and health educators.
Availability: Weekly
Clothing Room
Sorting and sizing clothes, creating clothing packets for clients.
Availability: Mon-Fri, 9am – noon, weekly commitment
Christmas Cottage
Opportunities to help clean, set up, operate, tear down and bake cookies.
Availability: Mid-November through December
Commodities Delivery
Deliver groceries to senior homes once a month.
Availability: 3rd Wednesday of each month, 9am – 11am, weekly commitment
Development
Event planning, data entry, special events including the GRACE Gala.
Availability: As needed
Feed Our Kids
Summer feeding/mentoring program. More details on Feed Our Kids page.
Availability: Mon-Fri with a site adoption commitment
Friends & Family
Support elderly needs. More details on Friends & Family page.
Availability: As needed
Food Pantry
Re-stock food and toiletry items, bag client food orders, sort food from drives, etc.
Availability: Mon-Fri, 9am – 5pm, weekly commitment
GRACE Community Garden
Seasonal planting and garden maintenance.
Availability: Weekly, monthly
Click here for 2023 gardening schedule.
Resale Stores
Re-stock merchandise, help with displays, serve as sales associate, cashier, and customer service. Help with donor pick-up and deliveries on Wednesday, Friday & Saturday (must be able to list 50-70 lbs. for this position).
Availability: Mon-Fri 9:30am – 7pm, Sat 9am – 7pm; Furniture pick-up Wed-Sat, 10am – 6pm.