OUR STAFF
No matter their role, our staff members take great pride in serving and giving to those in need within our community.
EXECUTIVE LEADERSHIP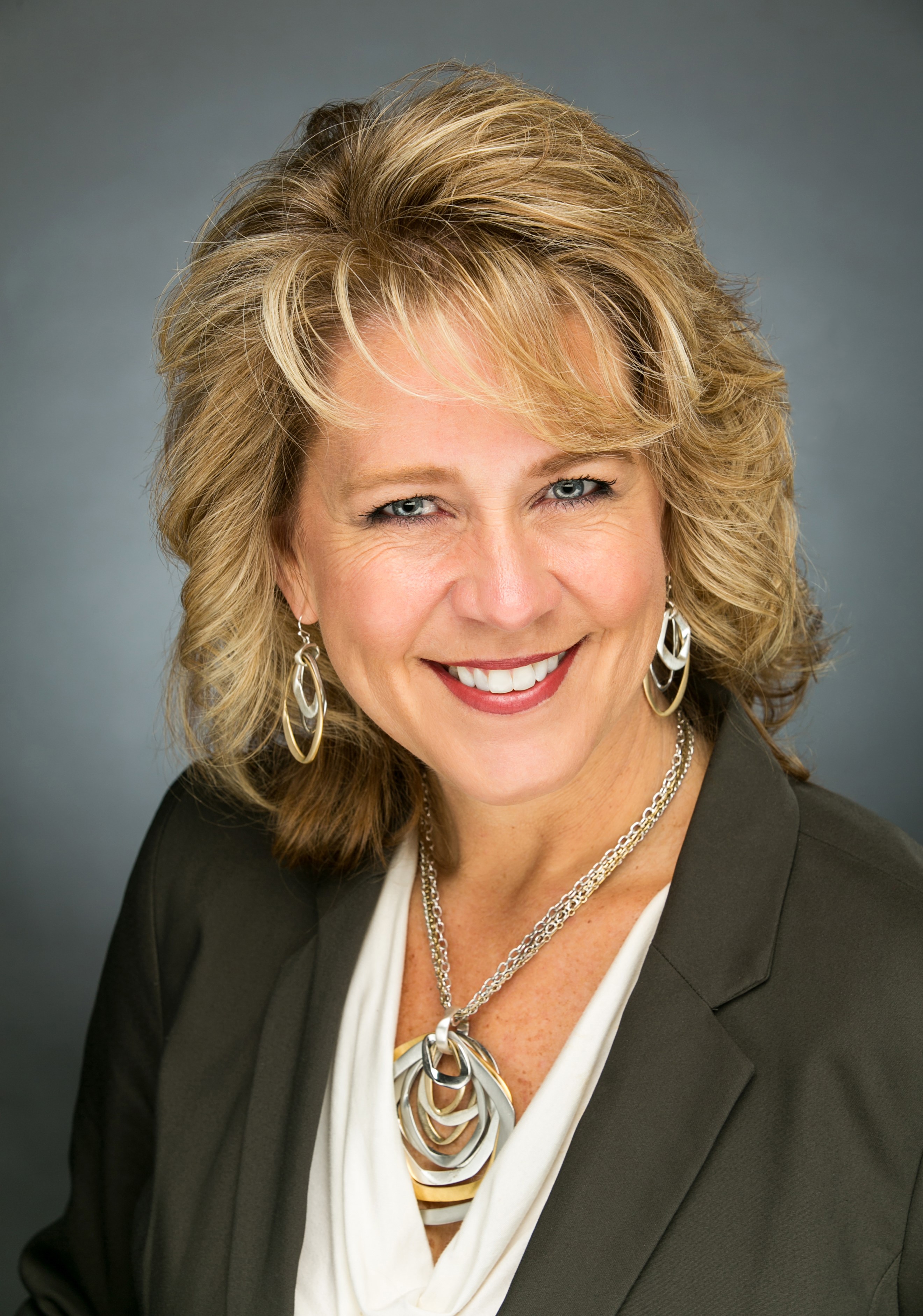 SHONDA SCHAEFER
Chief Executive Officer
Shonda was elected as a member of the GRACE Board of Directors in 2003. With the retirement of the agency's founder in 2006, Shonda was asked to take on the role of Executive Director. She is responsible for strategic planning, program design, fundraising, community relations, board development, staff supervision, volunteer management, and financial planning.
Prior to joining GRACE, Shonda established a career in nonprofit leadership including positions with the YWCA, Captain Hope's Kids, Contact Crisis Line and Children's Cancer Fund. She is a certified Nonprofit Manager (CNM) and a graduate of Leadership Grapevine and Leadership Colleyville with over 25 years of experience in the nonprofit sector.
Shonda is also involved in numerous community leadership roles including:  the United Way NE Tarrant County Campaign Cabinet, the Northeast Leadership Forum, the Metroport Cities Partnership, the Grapevine Chamber of Commerce, the Women's Division of the Grapevine Chamber, the Colleyville Chamber of Commerce, and the Southlake Chamber of Commerce.
Administrative Team
BETHANY HARDIKAR


Executive Asst. to the CEO

EVELYN BURCH


Human Resources Manager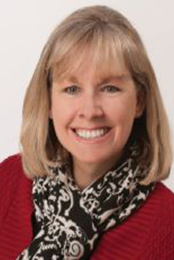 STACY PACHOLICK
Chief Programs Officer
Stacy joined the GRACE staff in 2013 as Director of Programs.  In this capacity, she oversees GRACE's Client Services, Clinic, Food Pantry, Transitional Housing, and the Friends & Family program as well as seasonal events like Feed Our Kids and the Christmas Cottage.  Prior to her work with GRACE, she gained eight years of management experience with other social service programs, including The Parenting Center in Fort Worth, where she served for six years, and The Salvation Army in Kansas City.
Stacy and her husband, Rick, have two daughters, Mallory and Presley.  In the past, she and her daughters volunteered for GRACE through the National Charity League, working at the Food Pantry and Donation Station.
Additionally, Stacy served on several committees with GRACE representatives during her time with The Parenting Center. She is a graduate of Leadership Grapevine.
Programs Team
ELIZA MARENTES


Client Services Manager

JAMÉ SCOTT


Caseworker

ANA TAMAYO


Bilingual Caseworker

BRIANA DOMINGUEZ


Bilingual Caseworker

JUDITH ALTIERI


Bilingual Caseworker

CHRISTINE SZYMASZEK


Friends & Family Program Coordinator

KYLE BUCHANAN


Pantry Manager

DINA PESINA


Clothing Room Coordinator

SHIRLEY ROBERTS


Clinic Nurse Manager

LESLEY MITCHELL


Bilingual Certified Medical Assistant

JULISSA RODRIGUEZ


Clinic Front Office Assistant

ARACELI OLIVO


Community Health Clinic Administrator

MARTISHA SMITH


Transitional Housing Manager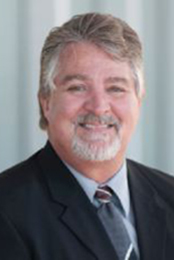 MARK WOOLVERTON
Chief Development Officer
Mark joined GRACE in 2011 as Director of Development where he oversees fundraising, special events, marketing, and volunteers.  Prior to his work with GRACE, he served local chapters of the Alzheimer's Association, American Red Cross, and the YWCA. He also held a shared position with Cook Children's Hospital and Children's Medical Center Dallas on the Children's Miracle Network campaign.
His work in not-for-profit organizations dates to the early 1980s when he served as the public information and development director for a public television station in Pensacola, Florida. During the same period, he graduated from the University of West Florida with a master's degree in communications.
Here locally, Mark is a graduate of Leadership Southlake.
Development Team
KRISTINA DAVIS


Grant Writer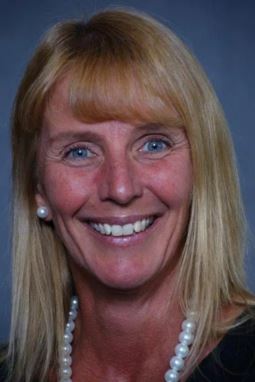 TERESA WILLIAMSON
Director of Finance
Finance Team
DIANE ELDREDGE


Accounting Associate

LORI EILERS


Stewardship Manager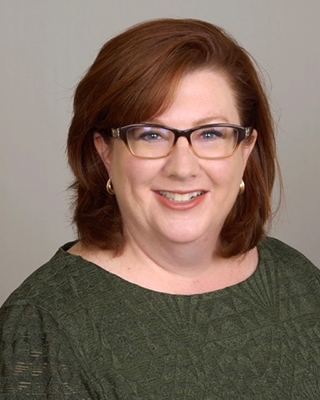 JENNIFER RAWLS
Director of Resale and Operations
Resale Team
SANDY LAQUEY


GRACEful Buys – Grapevine
Store Manager

FERNANDO TREVINO


GRACEful Buys – Grapevine
Assistant Manager

CARYN HANCOCK


GRACEful Buys – Grapevine
Assistant Manager

MAUDI MCKINNEY


GRACEful Buys – Euless
Assistant Manager

DORCAS HOLLOWAY


Donation Station and Internet Resale Manager

LAMON WALKER


Operations Manager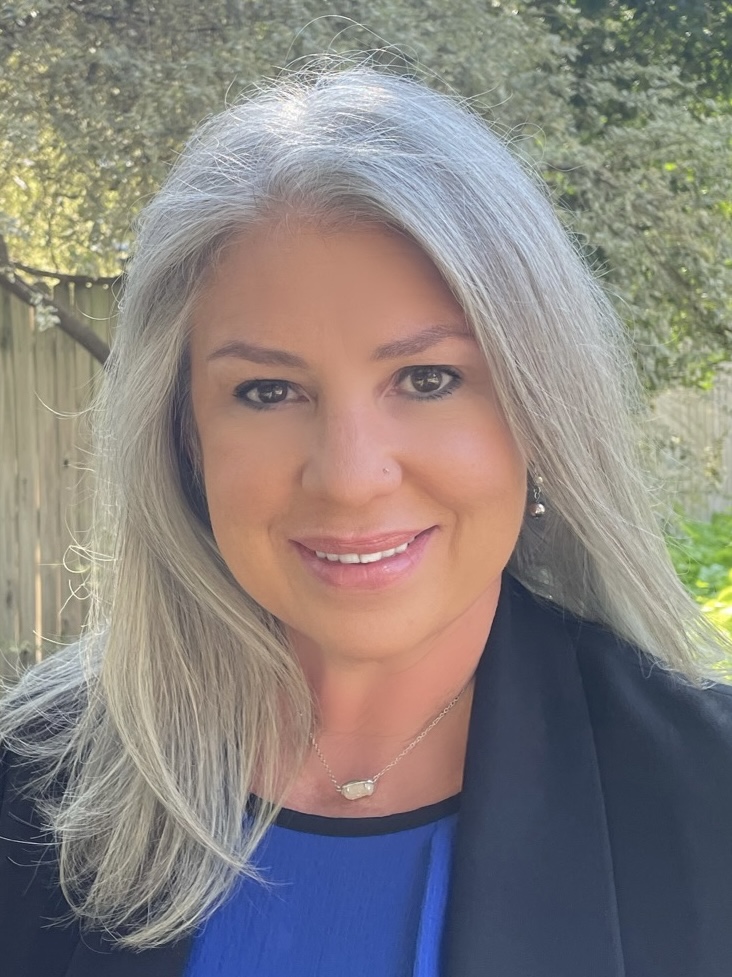 MEREDITH MARTIN
Director of Community Engagement
Development Team
BETH CHERNIK


Seasonal Events Manager

NATALIE PODSEDNIK


Marketing & Communications Manager

RYAN JACKSON


Volunteer Manager

EMILY MIRANDA


Special Events Manager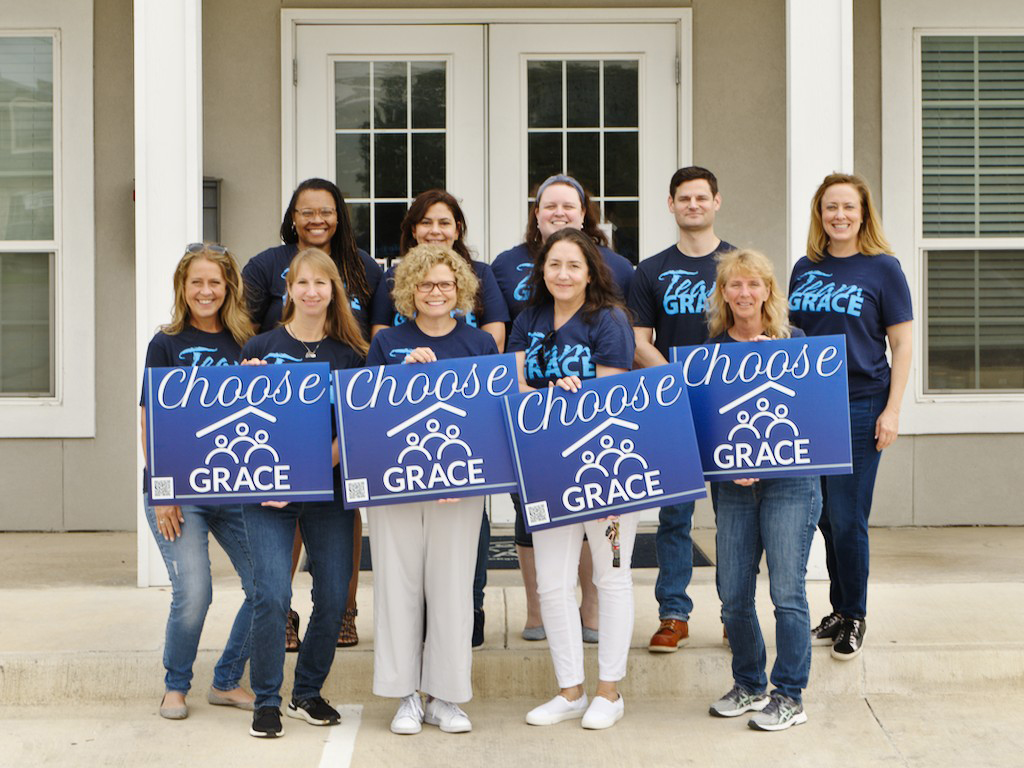 JOIN OUR TEAM
GRACE employs many talented and hard-working individuals across multiple departments, both full- and part-time. These valuable professionals enable us to operate efficiently and effectively in service of our community. We'd love to have you join us!