EMERGENCY ASSISTANCE
GRACE provides emergency assistance to more than 1,200 families per year who are faced with financial challenges due to low income or a recent emergency.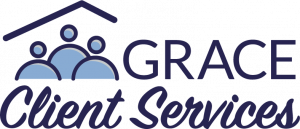 Given on an as-needed basis, our Emergency Assistance program provides food, clothing, toiletries, household goods, financial assistance, and information/referrals to those in need. Monthly supplemental food is offered to seniors and to individuals with disabilities.
NEED HELP?
If you have experienced a recent emergency or financial crisis, GRACE can help. Visitors are seen on a walk-in basis at our main office, where they will meet with a trained case worker in a warm and caring environment.
If you are seeking assistance, we operate on a walk-in basis at GRACE Client Services office at 837 E. Walnut St. To be seen by a case worker, we ask that you sign-in in person during our hours of operation: Monday thru Friday 10:00am to 3:30pm.
If you need additional information, please call 817.488.7009.
LOCATION & HOURS
837 E Walnut Street
Grapevine, TX 76051
Walk-in Service:
Monday – Friday 10:00 am – 3:30 pm
Last Friday of each month: CLOSED
One Saturday each month: 9:30 am -12:30 pm
For additional information or Saturday schedule, please call 817.488.7009.
If you require emergency assistance after working hours, please call 817.602.1204.
GET INVOLVED