Giving Tuesday: A Crash Course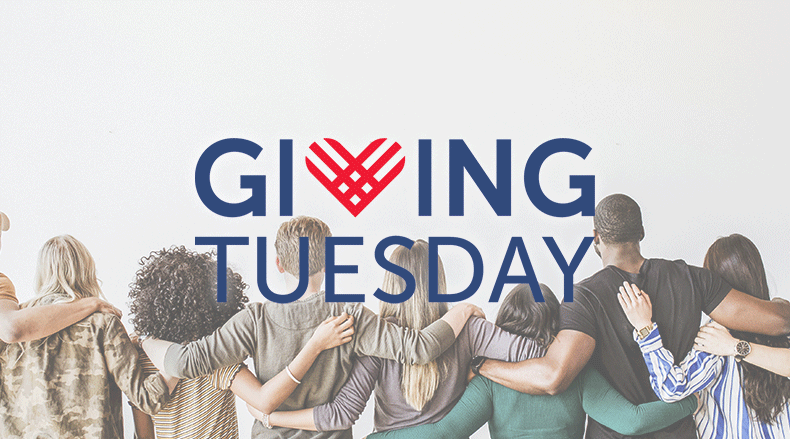 Giving Tuesday is a global generosity movement, unleashing the power of people and organizations to transform their communities and the world.
Giving Tuesday strives to build a world in which the catalytic power of generosity is at the heart of the society we build together, unlocking dignity, opportunity, and equity around the globe.
GRACE has joined in with the Giving Tuesday movement since its inception in 2012. Since that time, donors have given more than $150,000 to GRACE through Giving Tuesday.
Over the past nine years, this idea has grown into a global movement that inspires hundreds of millions of people to give, collaborate, and celebrate generosity.
Giving Tuesday is an opportunity for people around the world to stand together in unity—to use their individual power of generosity to remain connected and heal.
People can show their generosity in a variety of ways during Giving Tuesday — whether it's helping a neighbor, advocating for an issue, sharing a skill, or giving to causes, every act of generosity counts.
At a time when we are all experiencing the pandemic, generosity is what brings people of all races, faiths, and political views together across the globe. Generosity gives everyone the power to make a positive change in the lives of others and is a fundamental value anyone can act on.
Giving Tuesday emphasizes opportunities to give back to communities and causes in safe ways that allow for social connection and kindness even while practicing physical distancing.
We all have gifts to give, and with social media, online giving, delivery, mail, and phones, there are limitless ways to use your generosity to support others.
Central Market Gives to GRACE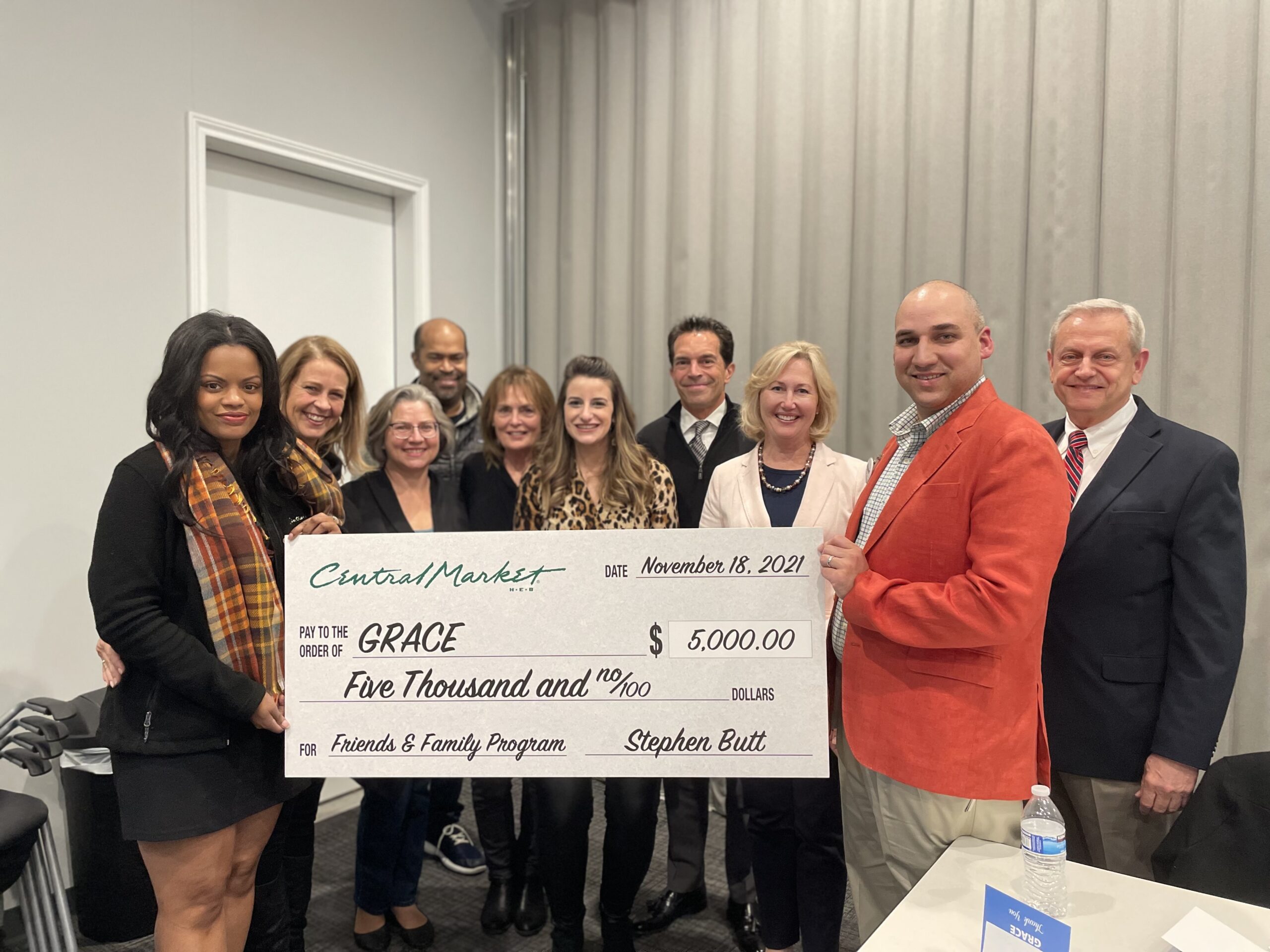 There are many GRACE programs that offer services to the community around us- programs that serve a diverse group of individuals. At a recent Board Meeting, Nichelle Sullivan, Public Affairs Manager, and Robert Novotny, Central Market Southlake General Manager, presented GRACE with a $5,000 check to help support one of GRACE's programs in particular- the GRACE Friends and Family program. 
Friends and Family works to reduce social and physical isolation among senior residents ages 55 and older as well as individuals with disabilities. Participants are first connected to resources within and outside of GRACE. In addition, volunteer "matches" are made to help meet the social and physical needs of the members. During the Covid pandemic, senior citizens were the highest population to be secluded from loved ones. During that time, GRACE's Friends and Family quickly became a very vital part of daily life for some seniors. Now, the program has over 80 senior residents, and each of them have been paired with a volunteer committed to showering them with the love and stability of a strong community. 
Central Market wanted to donate to an organization that was specifically working to help curb isolation and the effects of it. "Especially now we are even more aware of the vulnerably of our seniors" said Sullivan, and the importance of combating isolations and loneliness which is why your program caught my eye." It was the mission behind the Friends and Family program that caught the Central Market team's eye and motivated their generosity. 
What makes the experience even more special, is that the check will cover any type of expenses our clients in the program may need help with. For example, car notes, rent, insurance and mortgage have been some of the most recent needs for our clients. 
Thank you to Central Market for all they've done for the community. For more information on how to be a part of the Friends and Family Program, reach out to Christine Szymaszek at  cszymaszek@GRACEGrapevine.org.
Mooyah Donates the Moolah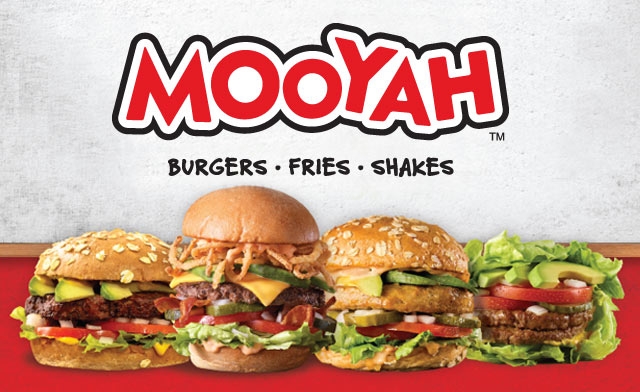 If you've ever made a trip to your local Mooyah, you know they are committed to quality taste. Something their burgers, fries and shakes can't tell you, however, is how committed they are to supporting their communities, too! Since opening their doors last summer, the Colleyville Mooyah team has been an avid supporter of GRACE. On their first day, they gave a portion of all proceeds to GRACE, helping to benefit the many programs that GRACE has to offer. Now, they're back to do it again!
'Tis the season to give back, and Mooyah Burgers, Fries and Shakes has made that their mission. From now until the end of the year on any Monday through Thursday, Mooyah is partnering with GRACE to raise money for the annual Christmas Cottage. Mooyah will be contributing the cost of a meal to GRACE for the purchase of $25 worth of gift cards along with a free burger for you! Talk about the season of giving!
MOOYAH-Colleyville-AdPages-12-21 V2

Let the Thanksgiving Food Distribution Begin!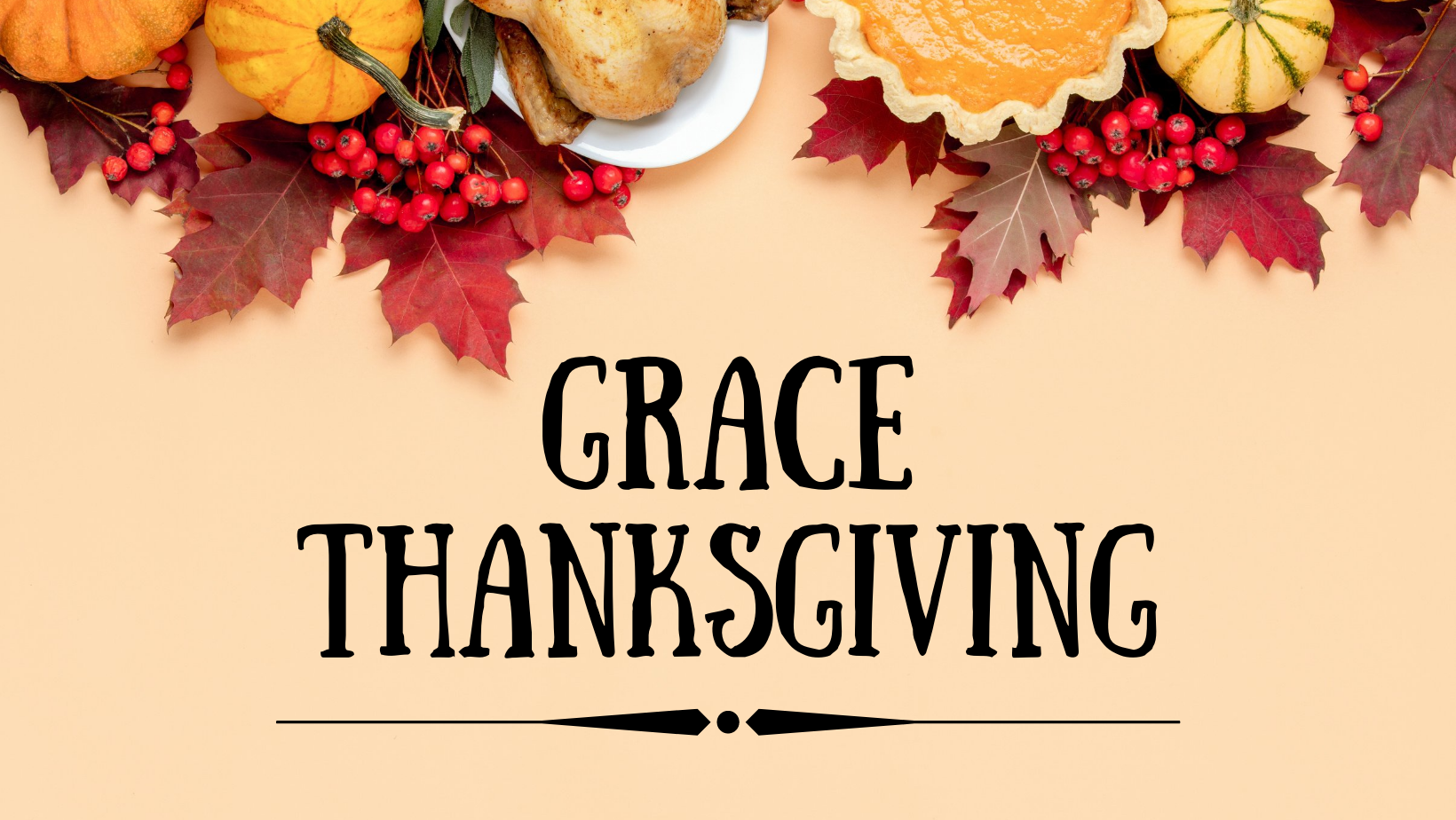 As the leaves fall and the air crisps, everyone is counting down the days until the table is filled with their favorite holiday dishes. For some, we worry about this year's round of controversial topics at the dinner table, while for others, it is whether there will be anything on the table at all. 
With Thanksgiving less than a week away, there are plenty of opportunities to make the holiday memorable for families experiencing financial crisis.  
During the Thanksgiving and Christmas season, a tangible, effective way to share hope with those in our community facing the hardship of job loss, illness or limited income, is volunteering your time, hosting a food drive, toy drive or considering a financial donation to GRACE. 
Last year, due to your generosity, GRACE was able to provide almost 400 families with all the ingredients to prepare their own Thanksgiving meal. Your generosity continues to blow us away, as we can already say there is an abundance of food items in need of to sort, package and distribute! This process takes place in the days leading up to Thanksgiving, so spread the word and bring a friend!  
Last week, the Dads' Club from O.C. Taylor Elementary brought in and loaded 288 turkeys into our freezers for families to enjoy. A huge thank you to them and every food drive, family and individual who helped us reach our goal this year.  
Collecting holiday food is ideal project for church congregations and small groups, civic groups, service clubs and troops. There is a specific Holiday Needs List that is seasonal, and an ongoing Food Pantry List that is updated each month to reflect the real-time needs of families throughout the year. We have officially stopped taking donations for our Thanksgiving event, but we welcome anyone wishing to get a head start on our Christmas needs list! Both the Holiday Needs and Food Pantry lists can be found on the GRACE website. 
We are thankful in advance for sharing your blessings with families in need! 
All Christmas items can be dropped off at the GRACE Food Pantry  before December 17, 2021. 
Subaru Shares the Love!

Sam Pack's Five-Star Subaru of Grapevine launched it's annual holiday Share the Love event just in time for Christmas car-shopping. For the fourth year in a row, GRACE was selected as the local beneficiary of the promotion.
Through January 3, Five-Star Subaru will donate $250 for every new Subaru purchased or leased. Subaru will also donate $5 for every routine Subaru vehicle service visit.
"Each year, we look forward to the Subaru Share the Love Event as a special time where our customers and our staff come together to make an impact on our community," said Tony Hooman, General Manager of Five-Star Subaru. "We are honored to be more than a car company." Those at Subaru believe their is no limit to the amount of love we can spread
Five-Star Subaru is one of 632 participating Subaru retailers nationwide. Since its launch in 2008, Subaru's Share the Love event has donated more than $200 million to a host of national and hometown charities.
GRACE will join numerous charitable options including the ASPCA, Make-A-Wish, Meals on Wheels America, and National Park Foundation.  Share the Love puts new owners in the driver's seat when it comes to selecting which charity or charities are to receive a donation from Subaru on their behalf.
By the end of the event's fourteenth year, Subaru of America hopes to exceed a grand total of $225 million donated to help those in need. Thanks Subaru!
To learn more, visit: www.subaru.com/share
2021 GRACE Gala – An Evening of Celebration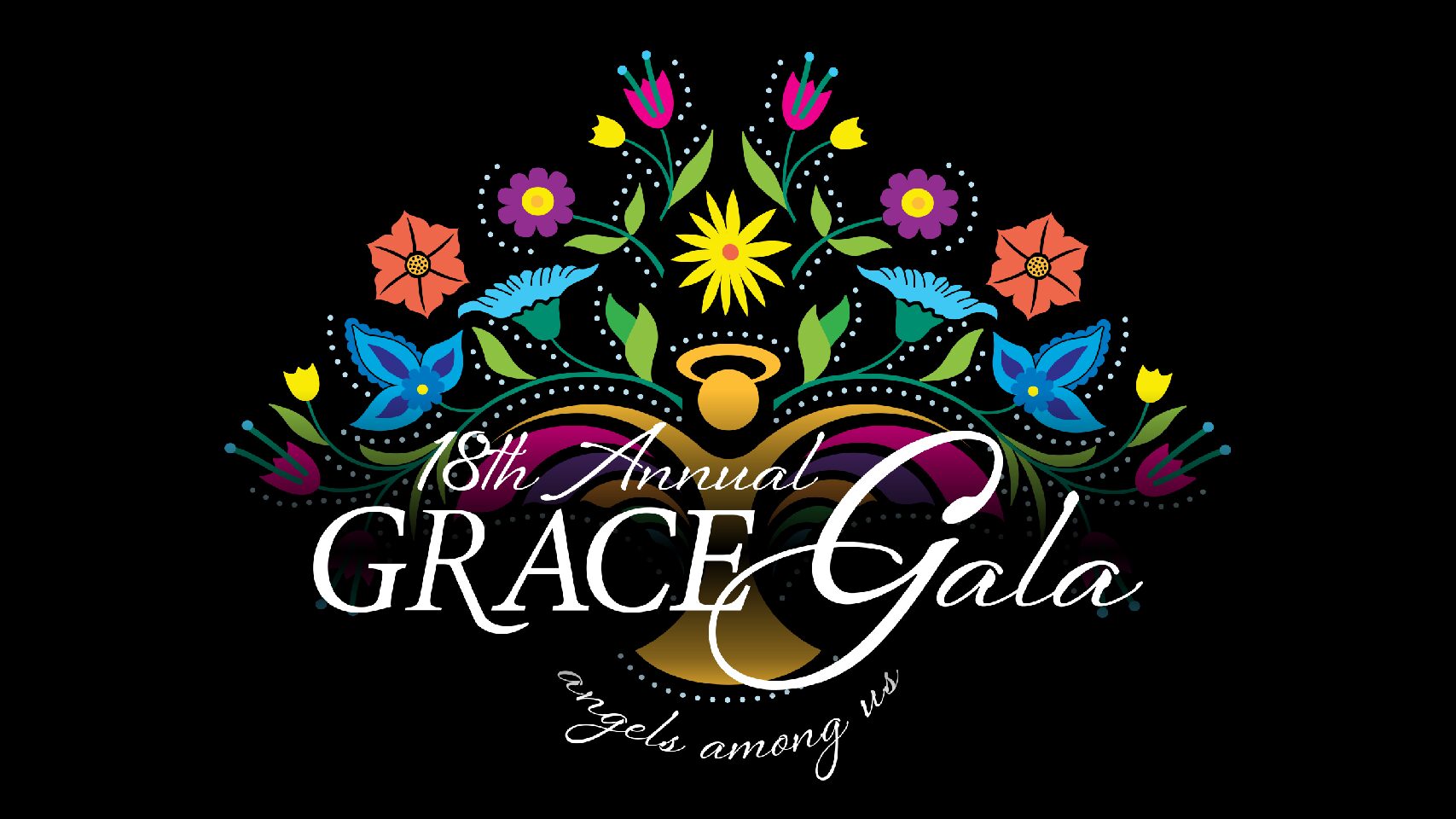 The 2021 GRACE Gala did not disappoint! On a night that made you laugh, cry, and dance, it will forever be described as a night to remember and will go down in history as one of the best yet.
With this being the first Gala since the pandemic, many didn't know what to expect. Undeniably, everyone was curious as to what the night would look like, whether there would be any changes and most importantly, would it be even fun as it used to be? By the end of the night, those concerns were long forgotten.
It was good to be back at the Irving Convention Center, where guests were greeted with the smell of savory food and wine and the sound of a room filled with laughter. Pre activities included a selfie wall, portrait wall, piñata pull, and silent auction. Everyone was enjoying catching up with old friends, but as soon as the doors to the ballroom opened, the mariachi band drew everyone to their seats for their captivating performance.
Following Ballet Folklorico's beautiful routine, NBC5 news anchor and gala emcee Laura Harris introduced Father Higgins from Good Sheppard Catholic Community to open the evening with an invocation. The fabulous duo of gala co-chairs, Jessica Cruz and Ana Erwin, then took to the stage to officially kick off the festivities. CEO Shonda Schaefer and Laura Harris offered the perfect mix of style and class with a bit of humor throughout the rest of the program.
After the dinner was served, it was time for the live auction with Phillip Pierceall from Swing City Auction. His charisma added to the energy of the evening and got bidders excited about the variety of packages offered this year, thanks to our generous donors.
Following the auction, The Walton Stout Band took the stage and electrified the night. They played a variety of genres, and even inspired a crowd-wide conga line to end the night. Everyone enjoyed themselves by dancing and singing along with the soulful band.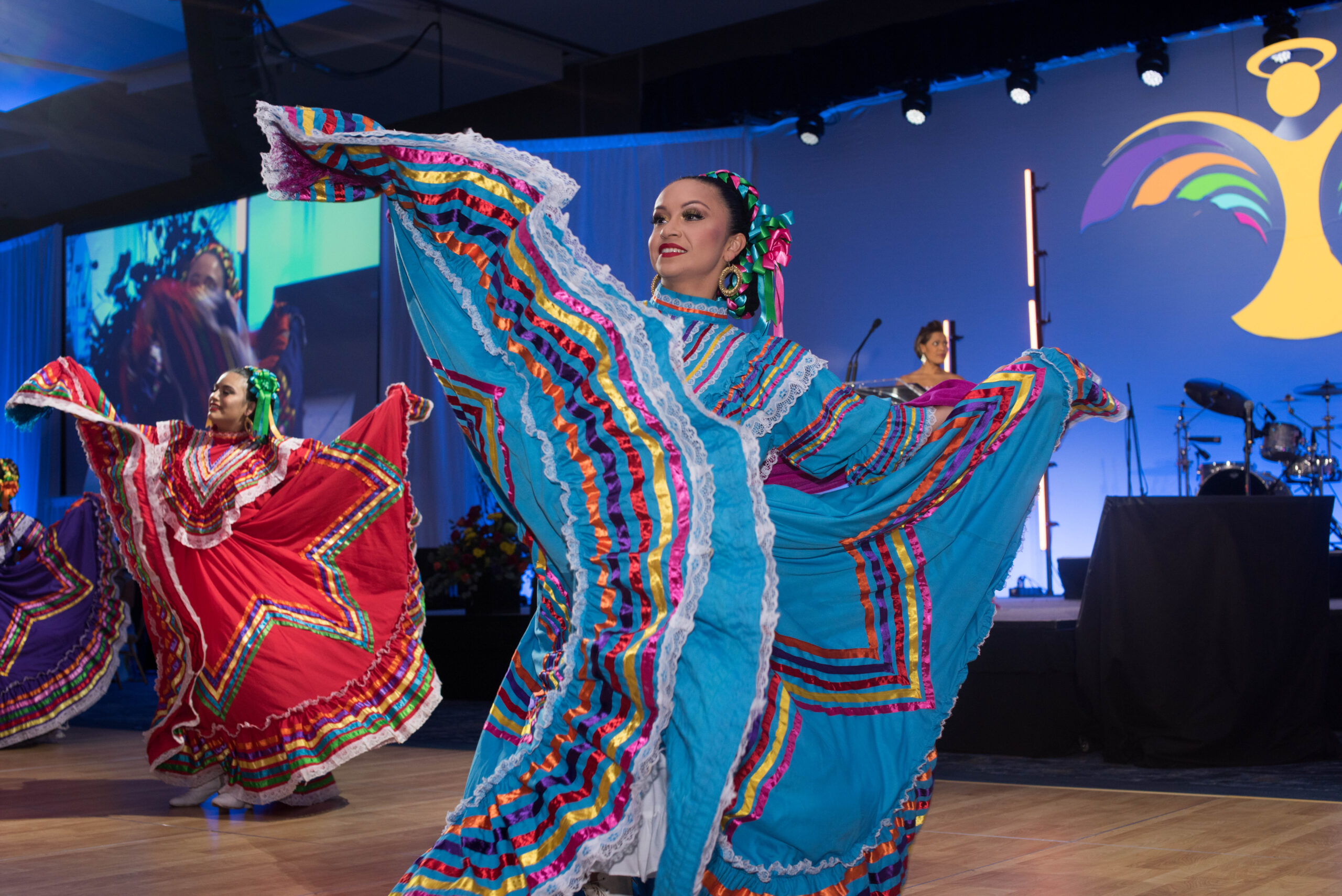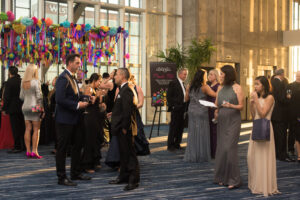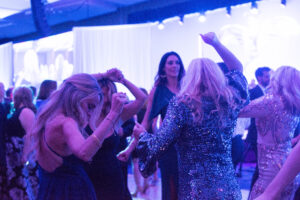 The 2021 GRACE Gala was a night to remember. The laughter, the emotion and the people truly made this night special. Our gratitude goes out to the ICC Staff, the GRACE Staff and all the wonderful volunteers who truly made this night amazing. We look forward to what 2022 has to offer, and we look forward to seeing everyone there! Please check out the photo gallery from the evening by visiting this page.