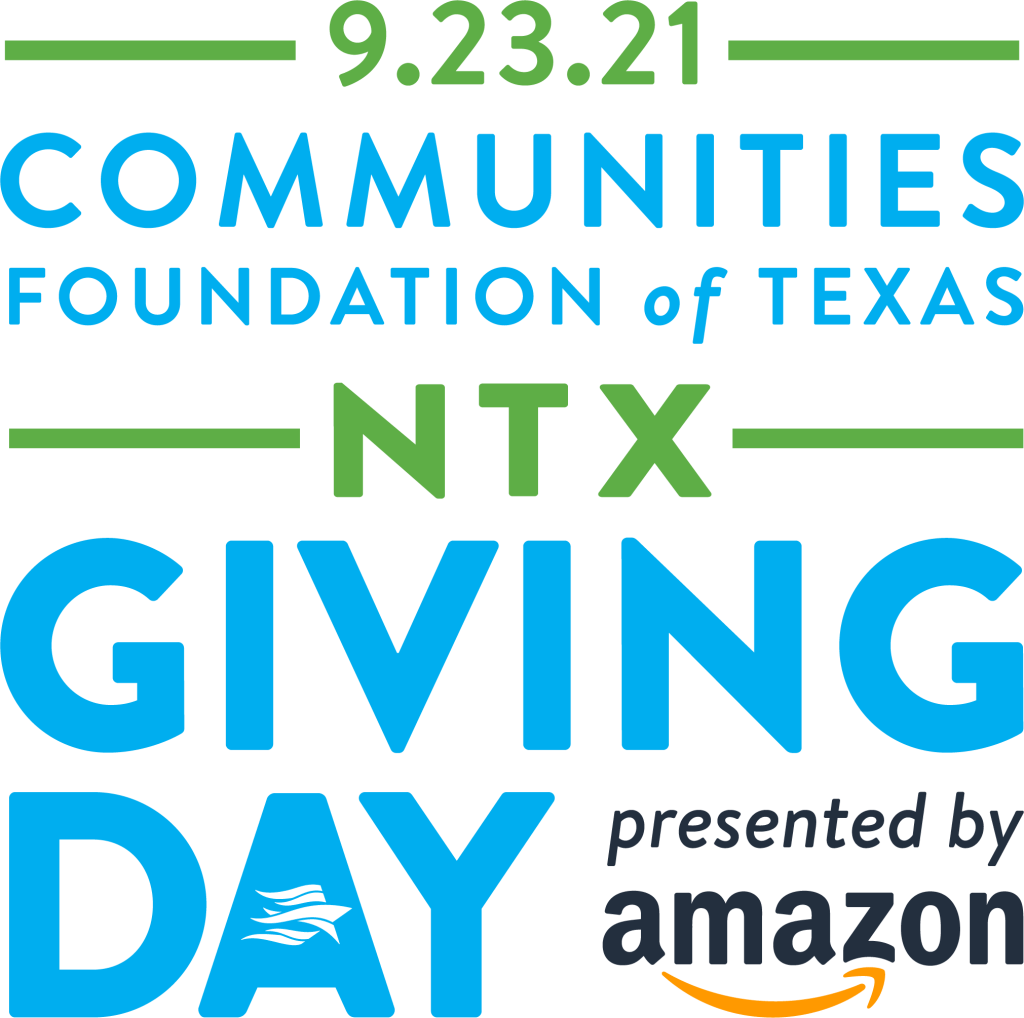 September 1 marks the official start of the North Texas Giving Day season. More than 3,000 charities across north Texas will be hitting inboxes and mailboxes with requests to give. Last year, more than 106,000 donors gave $58.8 million.
"The needs of the community are vast as we all emerge from the pandemic and into a new normal," said Chris McSwain, director of community engagement for North Texas Giving Day and Communities Foundation of Texas. "At the same time, we know if we can rally and galvanize the community and inspire more people to give, even in small amounts, we can and will help meet these needs and support the nonprofits doing vital work across North Texas."
GRACE will be joining the fray with videos, notices, social media posts, and reminders to mark your calendars for Thursday, September 23, the official "North Texas Giving Day". Early giving commences next Wednesday, September 1.
Kristina Davis, GRACE development associate, leads the campaign for GRACE. While GRACE fundraising activities at this time of year tend to focus on the GRACE Gala, and preparations for Thanksgiving and Christmas giving seasons, the importance of North Texas Giving Day (NTXGD) is still substantial.
"Donations from NTXGD promotions help fund our emergency assistance, our food pantry, community clinic, transitional housing, and other programs," said Davis. "All gifts to GRACE strengthen our community and support our neighbors in need."
Davis said the strongest focus of North Texas Giving Day is giving back locally, a concept she applauds.
"Word of [North Texas] Giving Day reaches hundreds of thousands of people in our region," she said. "It helps shed light on the needs in our community, and asks people to work together as we build a better future."
Davis credits North Texas Giving Day for reaching new audiences and highlighting the work done by local social service agencies in unique ways.
"Our goal this year is to grow the spirit of giving," said Davis. "We hope to tell the GRACE story to a wider public, and bring more people to our mission."
Since 2009, Communities Foundation of Texas has presented North Texas Giving Day, raising more than $375 million for thousands of local charities through the North Texas Giving Day website.
Please watch this newsletter and other GRACE messages for North Texas Giving Day information.